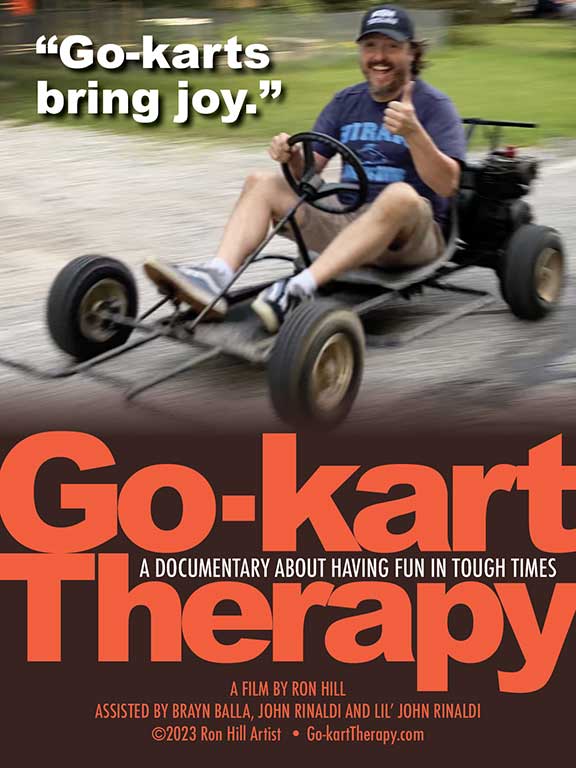 June 20, 2023… View the first trailer!
Go-kart Therapy tells the story of a couple of college buddies and their latest way of dealing with the Cleveland Browns… well, the Cleveland Browns "just being the Browns," as Bryan Balla would say. Bryan and John Rinaldi are die-hard Browns fans who have found unique ways to cope with the Browns' perennial losing streaks, fumbles and foibles. Over the last two seasons the Chubb Wagon, an almost half-century-old go-kart with a storied history, has become the perfect balm for the Browns-induced angst and inevitable disappointments.
The documentary about this singular machine was completed in June of 2023, using an iPhone 11 and the latest Adobe Premiere Pro applications.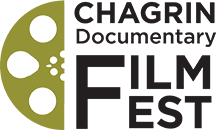 July 13, 2023: The Chagrin Valley Times (paywall) reports that Go-kart Therapy has been invited to the Chagrin Valley Documentary Film Fest! This internnational festival is a widely respected event in it's 14th year. Designated one of the Top 50 Film Festivals For Its Value in the United States, it takes place October 4th through 8th, 2023. To say the least, we are extremely excited to be one of the 90 or so films selected. While the entire slate of films will be announced in early August, watch this space for details about screening (in-person and on-line), as well as the possibility of a panel from the Chubb Wagon team!
Ron has been creating editorial cartoons, comics and visual media for over four decades, so he has just channeled his natural story-telling talents in a new medium with this latest documentary project.
Check back often for updates and screenings. Contact Ron via the links in the footer for more information.
©Ron Hill 2023