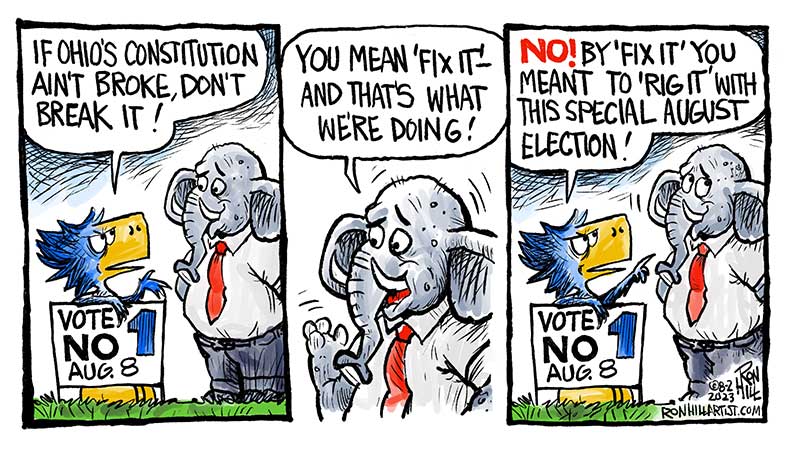 Beginning in 1999, Ron Hill's editorial cartoons have appeared in The Chagrin Valley Times, The Solon Times, The Geauga Times Courier, and West Life, and until 2019, in The North Ridgeville Press and The Avon Press. In 2008, one of his cartoons was selected as the best non-daily cartoon in Ohio by the Cleveland Press Club.
Ron is a member of the American Association of Editorial Cartoonists.
Ron has collected over 500 of these cartoons into four books published by Act 3.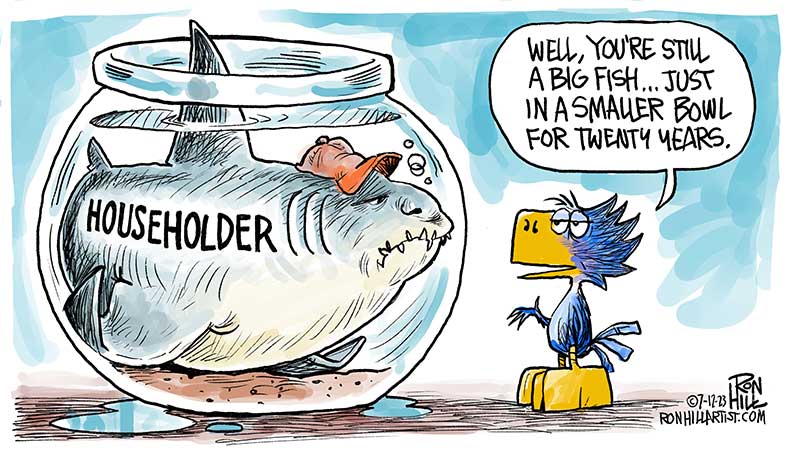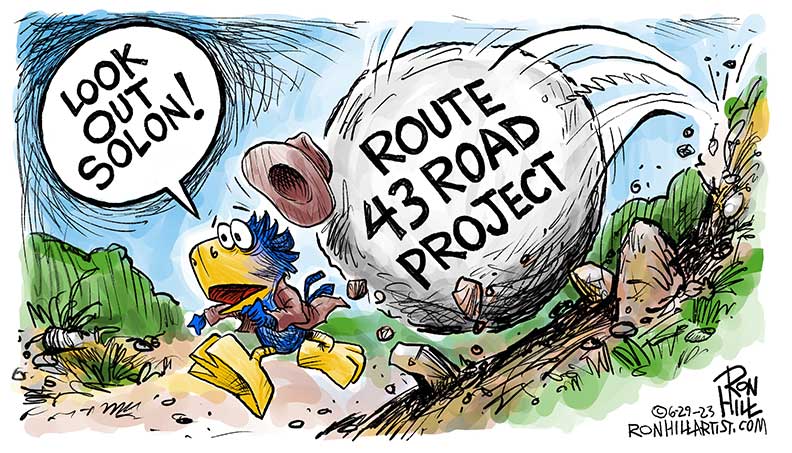 Chagrin Valley Times, Solon Times, West Geauga Courier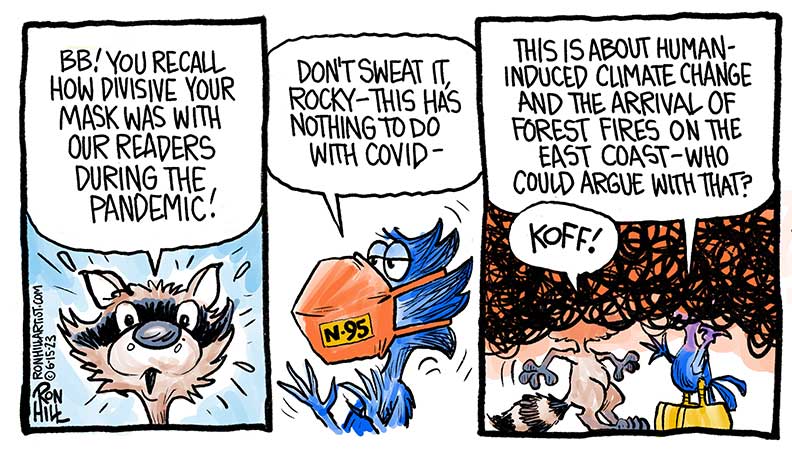 Chagrin Valley Times, Solon Times, Geauga Times Courier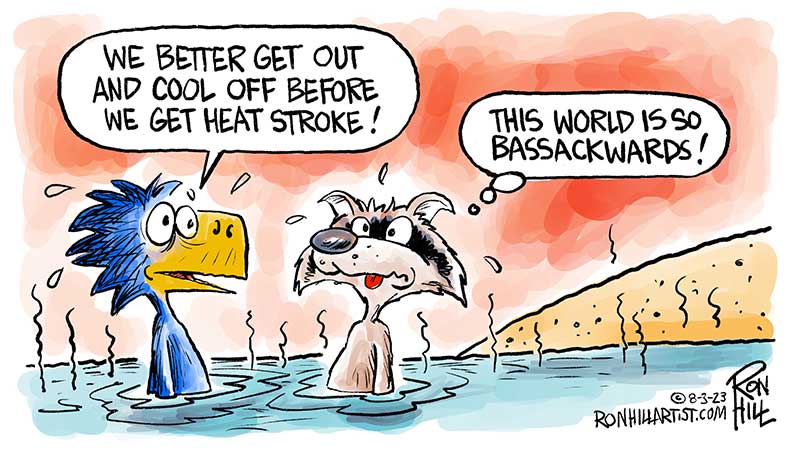 Chagrin Valley Times, Solon Times, Geauga Times Courier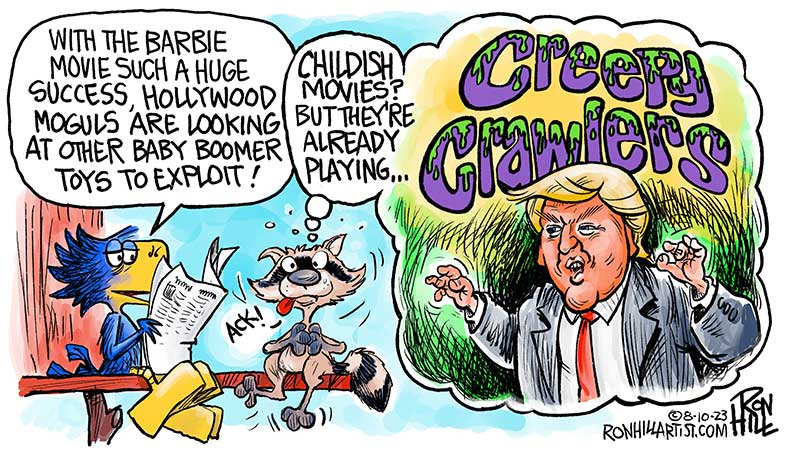 Chagrin Valley Times, Solon Times, Geauga Times Courier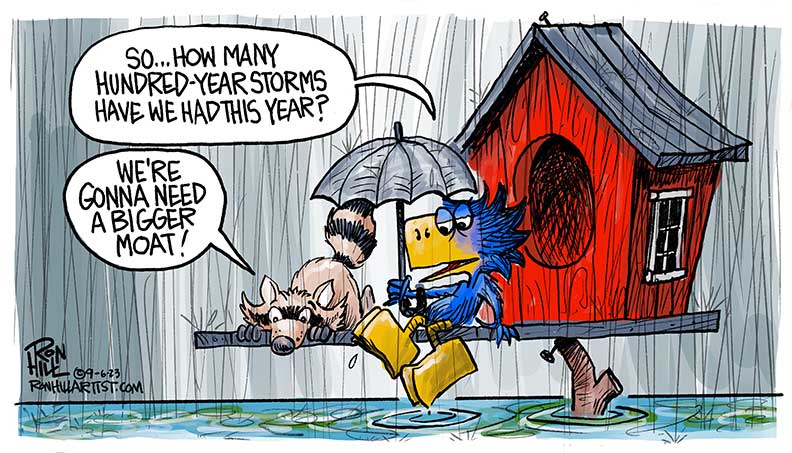 BOOKS
Books are $10 each while supplies last, email Ron Hill by the link in the footer for details.
A look at the evolution of public education in Ohio from 2007 until 2016, which is a universal story in America, focusing such topics as student testing, accountability, school safety, education financing and labor issues.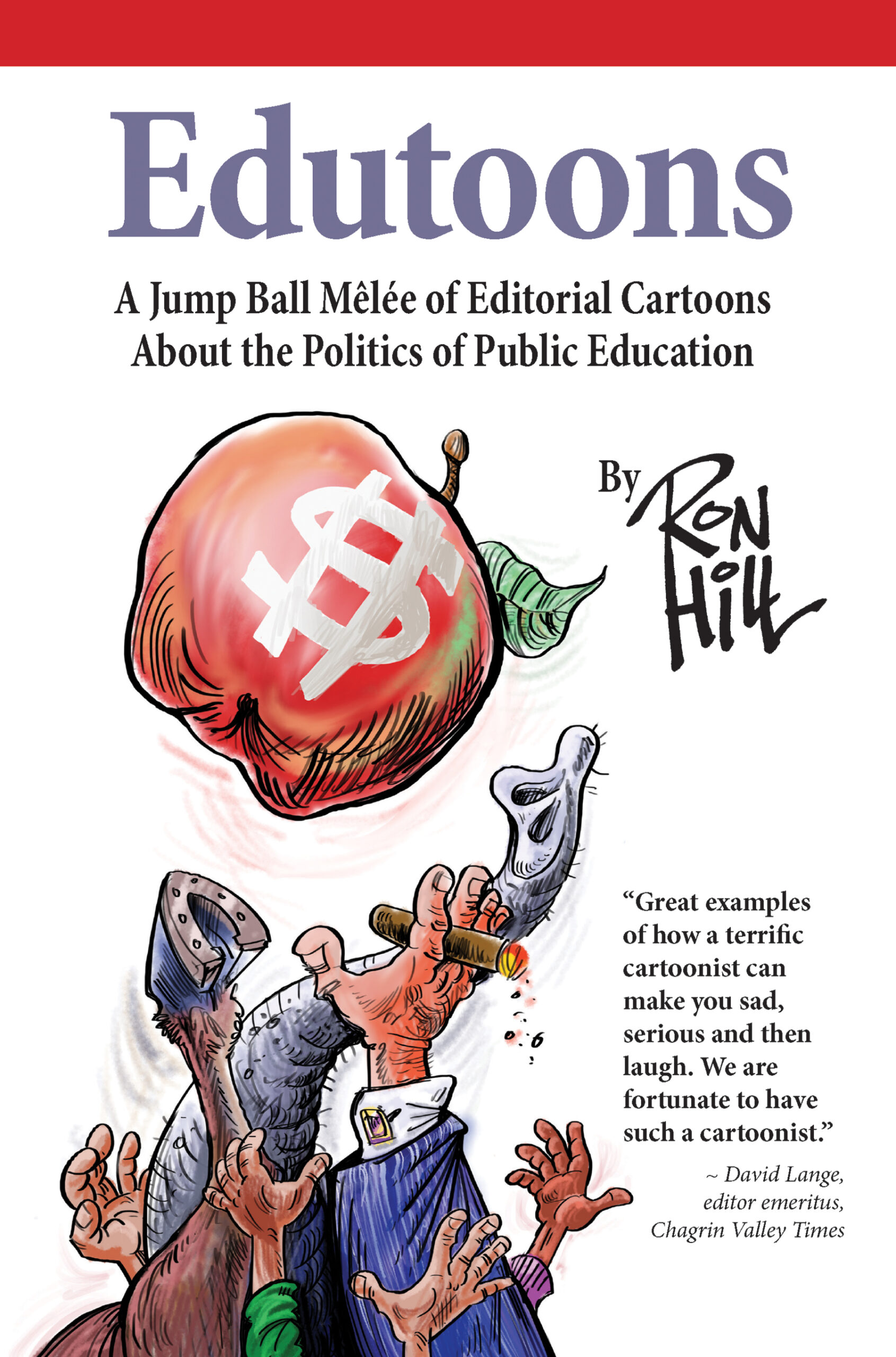 The Usual Suspects
(2019)
Celebrating 20 years of cartoons from the Chagrin Valley Times group of newspapers, and covers the local and national impact of such calamities as climate change, energy issues and Donald J. Trump.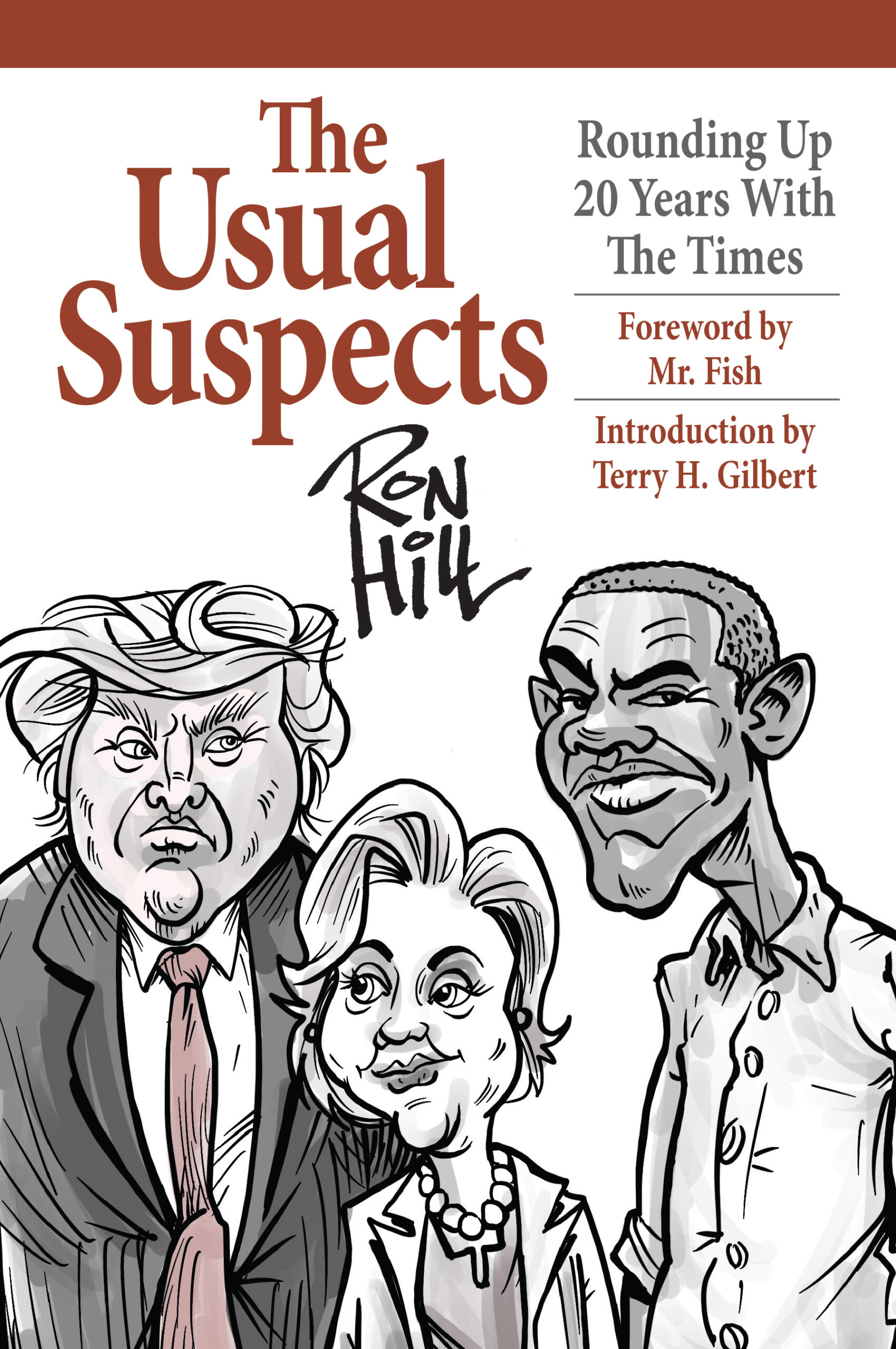 BB BluesBird and the Terrible, Horrible, No Good, Very Bad Year
(2021)
Publishes every single cartoon published in 2020, addressing the COVID pandemic, the 2020 presidential election and the general social upheaval Northeast Ohio, our country and the world grappled with. This book is also unique in that in January 2020, Ron decided to draw his comic strip character BB BluesBird as the spokesbird of all his opinions.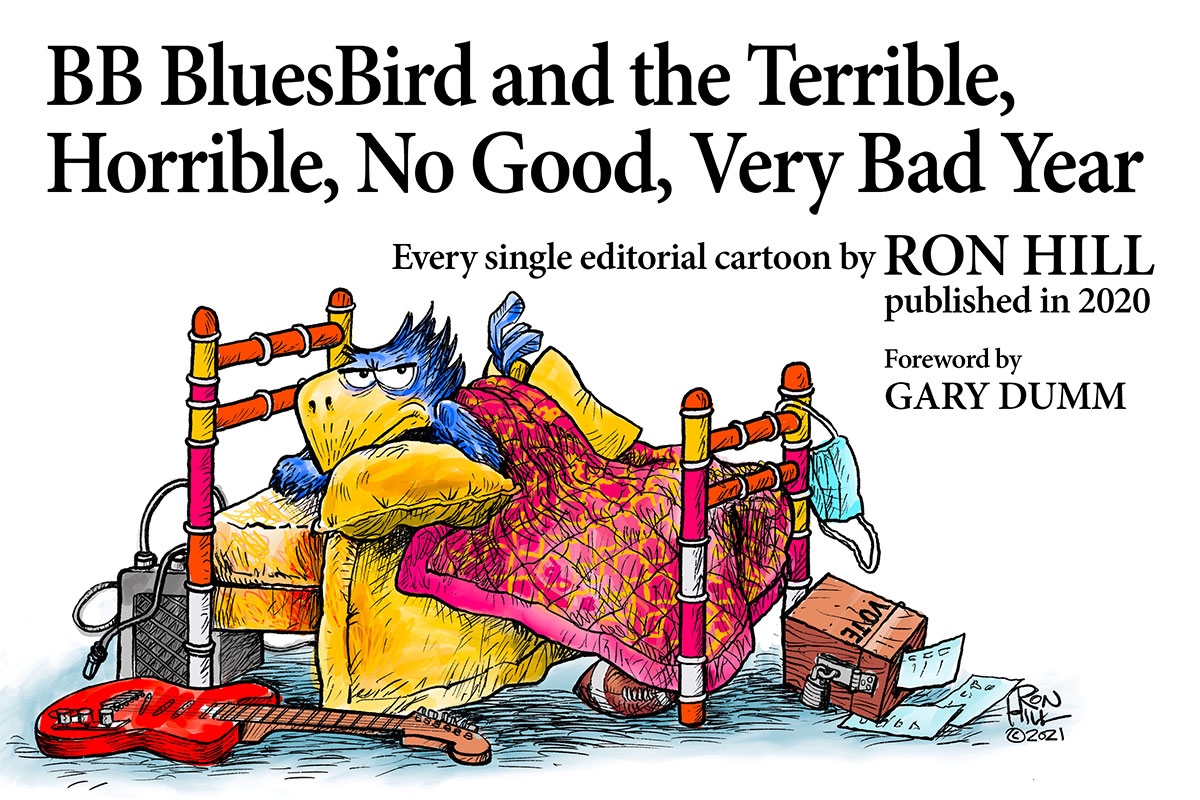 One Bird Two Birds Red Bird BluesBird
(2022)
A sequel of sorts to the previous book. It features BB BluesBird, every single editorial cartoon from 2021, many of the same issues society still struggles with… but features 25 pages of verse and art in a Dr. Seuss style overview of our plight.