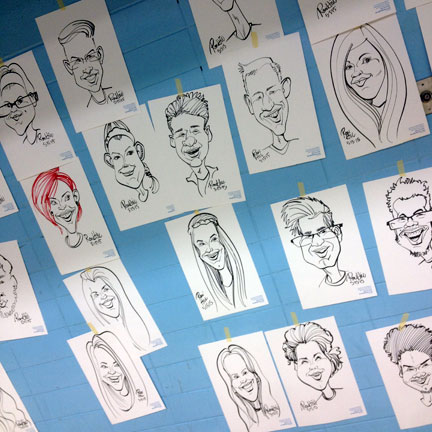 A Caricature is an exaggerated likeness. Ron has been drawing at private and public events, and creating
unique, fun and engaging illustrations for publications and gifts for over 40 years.
CARICATURE QUICK-SKETCH ENTERTAINMENT
Caricature Quick-Sketch is a terrific addition to events like Weddings • Bar/Bat Mitzvahs • Company Picnics • Family Reunions • Work Retreats Golf Outings • Holiday Dinners • Church Functions • School Dances • After Proms • Community Festivals • Street Fairs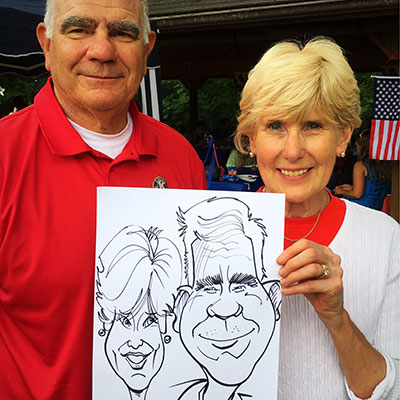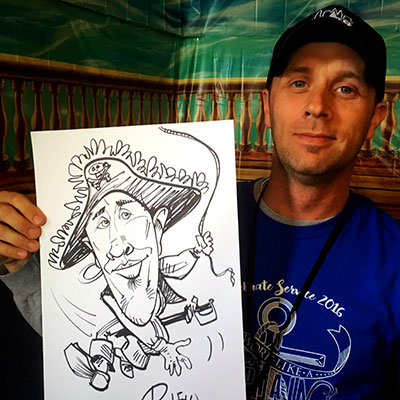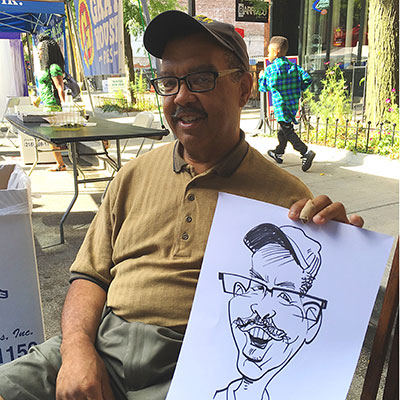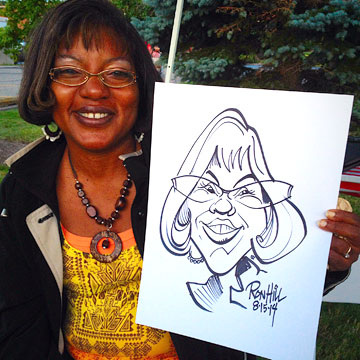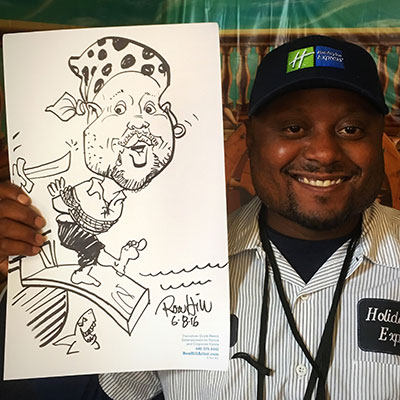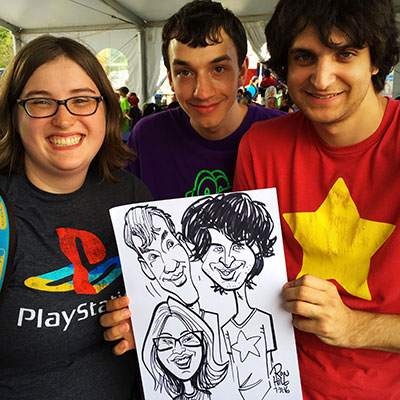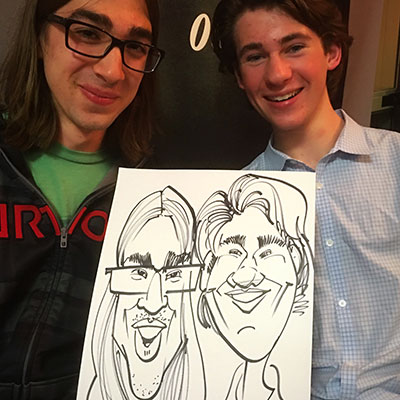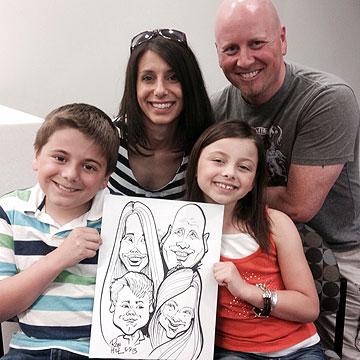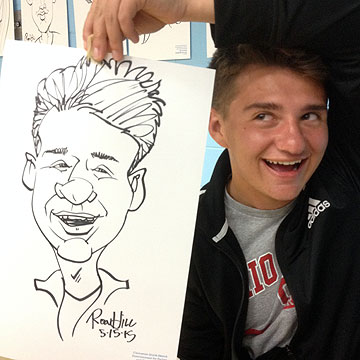 Quick-Sketch Caricature Details
• Live event rates are booked on an hourly basis (3-hour minimum on weekends).
• There are no travel fees if your event is within 1 hour from Solon.
• All supplies are included in the fee, however, custom-branded caricature paper is available for an extra fee.
• Ron can draw up to 30 faces per hour…as singles, couples, families, or small groups!
• Call for rates and details: 440.376.0442
GIFT CARICATURE ILLUSTRATIONS
Ron can complete a totally unique work of art from your photos and descriptions for business or personal gifts. Fees are based on complexity and detail such as number of people, backgrounds and other custom requests.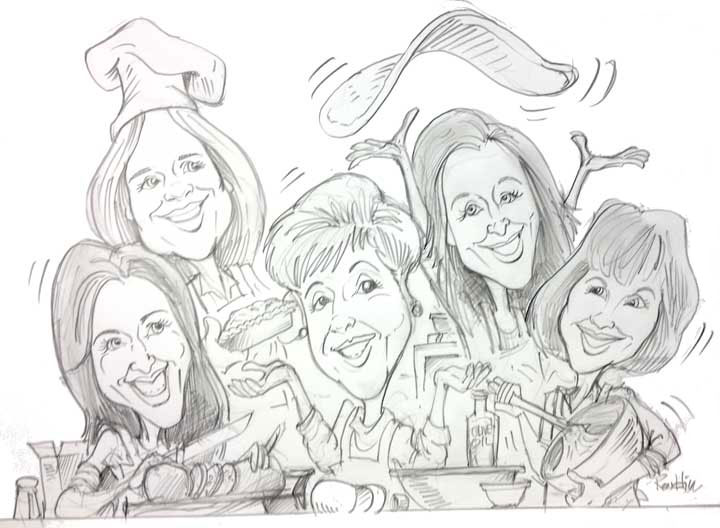 Pencil sketch for client approval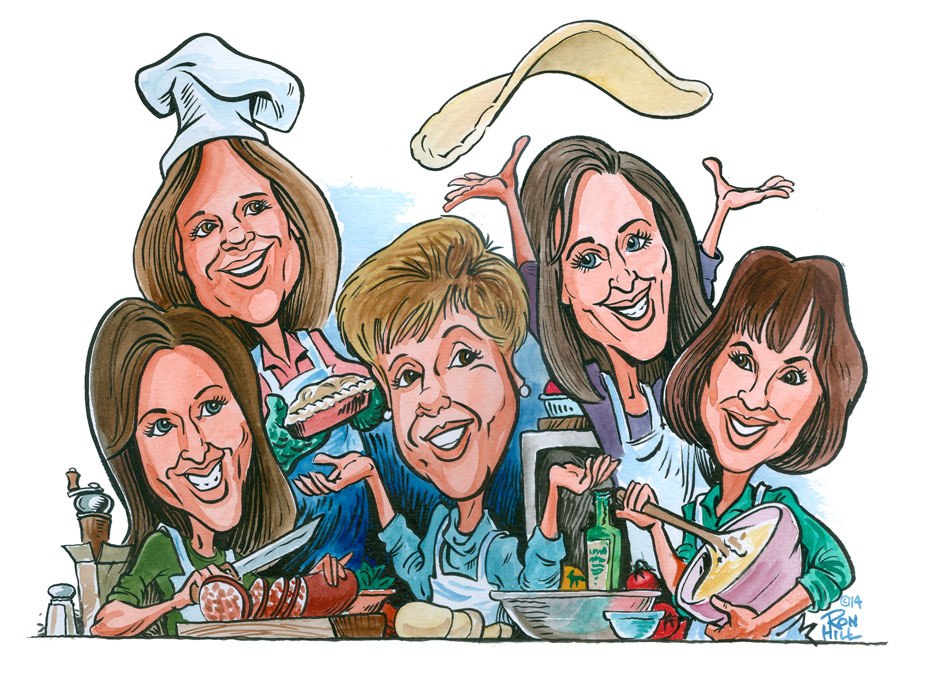 Finished art after approval
Timelapse of iPad caricature
Gift Caricature Details
• Caricature illustrations are created using the iPad Pro, giving you more flexibility for digital use.
• Generally, fees are based on creating a pencil layout for your approval, then completing the approved artwork in color.
• The caricature is only as good as the original photographic source material, so good photos are a must!
• You can receive the high-resolution image and print yourself, or we can quote a fee to print the artwork, as well.
• Call for rates and details: 440.376.0442